A Brief History of
Time

Mine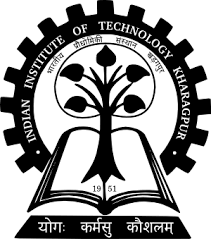 2007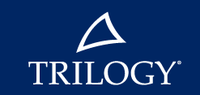 2007
Joined as a Product Analyst at Trilogy. Attended the Trilogy Universiry program at Austin. It was an intense 3 months, and it was fun. Harvard did a case study on Trilogy University in 2001. In their own words, it was "No ordinary boot camp".
Part of the team that launched Zozoc in India and later South-East Asia. Zozoc was a text messaging mobile application that worked over GPRS/2G. (yes, a bit like whatsapp) At its peak, we had over 5 Million users worldwide.
iPhone had just launched. There was no Android. We had people from Tier II and Tier III towns using our app. I probably didn't realize it at that point of time, but what we saw was a glimpse of the mobile revolution that smartphones brought over the next decade.

2009
Beezang was what Splitwise is today, albeit a bit less popular. Shivul and I built it on django when it was still in 0.96 version. We were featured by Pluggd.in (Now NextBigWhat) and Trak.in. We were young and naive. Looking back, my biggest takeaway from the experience was that it is critical to understand the value of the problem you are solving.

2010
Schoolkhoj was built to simplify the process of discovering the right school for your kid(s) and getting admission in them. We stumbled upon the idea when we saw a news report on television talking about problems faced by parents who are seeking admission for their children. This was 2010, we had had online railway ticketing since 2002 and yet here we were with hundreds and thousands of parents queiuing up infront of schools to collect admissions forms.
Shivul built a dynamic form builder where you could superimpose form fields on a scanned copy of a school admission form, which I felt was cool for its time. Mithun and I did sales for first time. We signed up 3 schools to use our Online Admission Software.
2011
I worked part time as a Software Developer at Farmforce for 6 months. While it was difficult juggling two things at a time, I did get an opportunity to work on interesting problems with some really smart people.

2012
PixFirst is an online store builder for professional photographers in France. It is a tool for professional photographers who do school, sports or wedding photography to serve their customers better and generate more revenues.
Brought together the founding team. Hired people, wrote code, drew wireframes, bought furniture and curtains, a bit of marketing...whatever it took.

2015
I joined Housing on March 5, 2015. That was the day they went live with their new brand identity. While my stint was short, it was an exciting and terrifying time to be at Housing.
I helped build a product development team for a new vertical focused on Land transactions. We launched Ver 1.0 of the product, and then we moved on.

2016